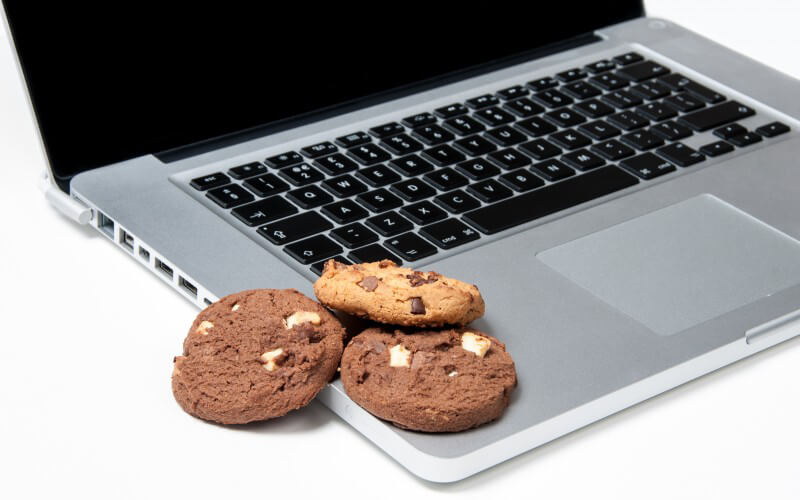 Cookies Policy Page
Updated 3rd February 2020
Cookies are used to ensure that your visit to our website is as user-friendly and accessible as possible.
The following information explains in more detail what cookies are and how we use them.
We strongly recommend that you read this policy fully in order to understand the types of cookies being used, the nature of the information that the cookies collect and how any data is used.
Terminology:
This policy has been issued by the Azara Media and any reference to their participation will be cited herein as 'Azara Media', 'we', 'us' and 'our'.
The Application Of These Policy Terms:
The policy strictly applies to the following website domain which is regulated and/or monitored by the Azara Media.
Domain URL: www.azaramedia.com
What Are Cookies?
Cookies are a form of intelligent text file that are gathered and saved on a device when a pertinent website is visited. These devices can include mobile or static-based computer apparatus, with the cookies being stored either on the hard-drive or browser as appropriate.
The purpose of cookies is to ensure that websites work at their optimum level as well as to facilitate user experience. By remembering preferences and monitoring individual movements on the site, this prevents the user having to resubmit details time and time again.
Why Do We Use Cookies?
Cookies may be used in order to:
Differentiate between or recognise users and their associated preferences
Tailor the website, products and information to suit the needs of our users
Process and manage any purchases where appropriate
Enhance the experience and functionality of the site to its optimum level
Evaluate how our site is used and compile anonymous cumulative data
We do not use cookies in order to:
Collect data or personal information to create user profiles
Please note that the administration of any personal data collected through cookies, or via other means, is strictly regulated and overseen in accordance with our Privacy Policy.
Types Of Cookies
There are a variety of different types of cookies – with some originating from our website and others from essential third parties who place apposite cookies on the site.
Cookies can be stored on your device for differing lengths of time, and this is dependent on whether the specified cookie is a first party cookie, third party cookie, session cookie or persistent cookie.
First Party Cookies: These are cookies that are positioned on a website specifically by the site you are using.
Third Party Cookies: These are cookies posited by sites other than the designated website being used. Please note that in the instance of third-party cookies, we are unable to control, alter or intervene in the collection or use of any data collected.
Session Cookies: Session cookies are deleted from your system or device when the web-browser is closed or when the user manually deletes the data.
Persistent Cookies: Alternatively, persistent cookies will remain stored until either manually deleted or they reach their set expiration date.
There are 5 types of cookies that we use in accordance with the Azara Media protocols, and an overview of these can be accessed through the 'Cookie Preferences' section of the site.
The cookies currently used on our website are as follows:
Essential Cookies
These cookies are mandatory for ensuring the full and smooth functioning of the website on a rudimentary level, enabling basic services such as bookmarking and storing sanctioned preferences. The prohibition of these cookies will compromise the full functioning of our site.
Performance and Functionality
These cookies are mandatory for enriching overall performance and functionality of our site. The information collected enables us to compile statistics, analyse how the site is used and provide us with data on rectifiable errors. Deactivating these cookies may lead to a reduction in certain features of our site.
Analytics
These cumulative cookies are mandatory and serve to provide us with data on how our website is used, what sections are most crucial overall user experience which enables us to bring you more of what you need.
Advertising
Through the use of cookies, we are able to modify our content, provide relevant advertising material and streamline subject matter to suit user need and preference.
Social Media
These cookies are essential for permitting users to share or follow content that is of relevance or interest to them. These cookies are applicable to third party social networking and associated sites.
More information about the properties of different cookies, management and their uses can be found here: www.allaboutcookies.org *
Web Beacons
In addition to cookies, we may also use web beacons (or similar techniques) to assist us in understanding more about the behaviour of our site visitors and their activities.
Characteristically, a web beacon (also known as a clear GIF) is a transparent graphic image (usually 1-pixel x 1-pixel) attributed to a site or email to collect appropriate data. These can be used in addition to, or in combination with, cookies.
For more information surrounding web beacons, please use the following link: http://www.allaboutcookies.org/faqs/beacons.html *
Changing Your Recommended Settings
Most internet browsers are programmed to automatically accept recommended cookie settings; however, you can alter your non-mandatory configurations at any time. This can be done by selecting the enable or disable options within the 'Cookie Preferences' section.
Certain browsers can be augmented to flag a warning before accepting cookies and more information about this can be found within your browser's own notification settings or help section.
We recommend that you permit all cookie categories in order to receive the optimum website experience as impeding certain cookies will considerably alter or hinder browser experience.
Please note that the mandatory cookies on this site are categorised as Essential, Performance and Functionality and Analytics and these are applicable for both EU and non-EU users.
Additional notes:
* Azara Media has no association with, and is not accountable for, these third-party websites.
Should you use different devices to access our site, please ensure that the browsers of each device are altered in accordance with your personalised cookie preferences.
We may update this policy when appropriate. We will attempt to notify you of any pertinent changes; however, we recommend that you check back regularly to remain up-to-date.
This policy was last updated on: 3rd February 2020.